Guide to the Notes Window
The Notes window is a simple notepad that you can use to write down information about an AudioMulch .amh document. You can use it for performance notes or other information you want to remember. Your notes will be stored in the current AudioMulch document when you save it.
The Notes window will also pop up when you open an Example File, and contains detailed information about that file.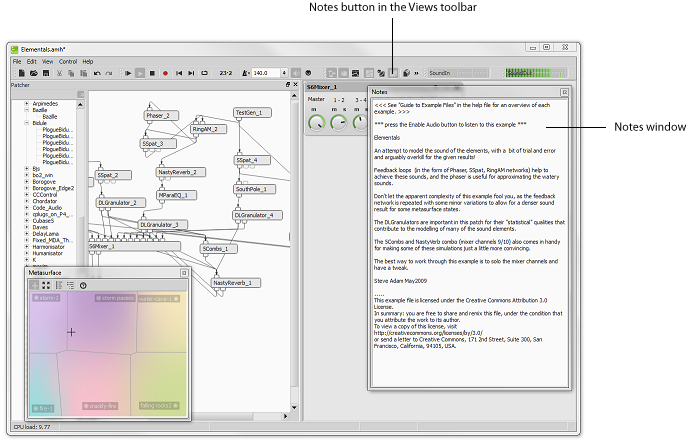 To open Notes, do one of the following:
Click on the button in the Views toolbar.
Open the View menu and choose Notes.
Once the Notes window is open:
Type in the Notes window.
Your note will be automatically saved and stored with the current document. To reopen the notes window at any time while using this document, follow the instructions above.